How to participate
To participate you need to register (step 1/2) and potentially, to submit an abstract (step 2/2).
Deadline: January 27
1/2: Registration (mandatory)
Participation is free, but registration is mandatory. Registrations are now closed.
Important Notice
All participants should have received an email with the instructions for joining the workshop. If you have not received such an email, please contact Yuri Pirola (yuri.pirola@unimib.it) as soon as possible.
2/2: Submit an abstract
As previously, there is no formal review, and the organizers reserve the right to select talks from the submissions to obtain a diverse and interesting program.
Program
The workshop has been live streamed on YouTube. You can find the links to the individual talks in the program.
Feb 11, first session (13:00-15:00)
Feb 11, second session (15:30-18:00)
Feb 12, first session (13:00-15:00)
Feb 12, second session (15:30-18:00)

February 11
13:00
Opening
13:25
Massimo Cairo, Shahbaz Khan, Romeo Rizzi, Sebastian Schmidt, Alexandru Tomescu and Elia Zirondelli
Genome assembly, a universal theoretical framework: unifying and generalizing the safe and complete algorithms
slides video
13:50
Sung Gwan Park, Bastien Cazaux, Kunsoo Park and Eric Rivals
Efficient Construction of Hierarchical Overlap Graphs
slides video
14:15
Manuel Cáceres, Brendan Mumey, Edin Husic, Romeo Rizzi, Massimo Cairo, Kristoffer Sahlin and Alexandru Tomescu
Safety in multi-assembly via paths appearing in all path covers of a DAG
slides video
14:40
Break
15:30
Roland Wittler, Andreas Rempel and Marco Sohn
SANS serif: alignment-free, whole-genome based phylogenetic reconstruction
slides video
15:55
Lucas Robidou and Pierre Peterlongo
On the fly detection of Bloom filter false positives and application indexing k-mers with their abundances
slides video
16:20
Parsoa Khorsand, Luca Denti, Paola Bonizzoni, Rayan Chikhi and Fereydoun Hormozdiari
Comparative genome analysis using sample-specific string detection in accurate long reads
slides video
16:45
Tizian Schulz, Roland Wittler and Jens Stoye
Sequence-Based Pangenomic Core Detection
slides video
17:10
Andreas Rempel
Developing a standard interface for sets of k-mer sets index structures
slides video
17:35
Jamshed Khan and Robert Patro
Cuttlefish: Fast, parallel, and low-memory compaction of de Bruijn graphs from large-scale genome collections
slides video\
February 12
13:00
Christina Boucher, Travis Gagie, Tomohiro I, Dominik Köppl, Ben Langmead, Giovanni Manzini, Gonzalo Navarro, Alejandro Pacheco and Massimiliano Rossi
PHONI: Streamed Matching Statistics with Multi-Genome References
slides video
13:25
Karel Břinda, Simone Pignotti, Kamil Salikhov, Rayan Chikhi, Zamin Iqbal, Gregory Kucherov and Michael Baym
All microbes on a flashdrive
slides video
13:50
Yoshihiro Shibuya, Djamal Belazzougui and Gregory Kucherov
Succinct k-mer tables in practice
slides video
14:15
Téo Lemane, Paul Medvedev, Rayan Chikhi and Pierre Peterlongo
kmtricks: Efficient construction of Bloom filters for large sequencing data collections
slides video
14:40
Break
15:30
Till Hartmann, Elias Kuthe, Alicia Tüns, Alexander Schramm, Jens Zentgraf and Sven Rahmann
Alignment-free detection of copy number variants using strongly unique k-mers and fused lasso regularization
slides video
15:55
Antonio Blanca, Robert S. Harris, David Koslicki and Paul Medvedev
The statistics of k-mers from a sequence undergoing a simple mutation process without spurious matches
slides video
16:20
Travis Gagie
r-indexing Wheeler graphs
slides video
16:45
Nicola Cotumaccio and Nicola Prezza
Indexing and compression: from Wheeler graphs to arbitrary graphs
slides video
17:10
Travis Gagie, Garance Gourdel and Giovanni Manzini
XBWTing Readsets
slides video
17:35
Christina Boucher, Ondrej Cvacho, Travis Gagie, Jan Holub, Giovanni Manzini, Gonzalo Navarro and Massimiliano Rossi
PFP Compressed Suffix Trees
slides video
18:00
Conclusion
All times are CET (UTC +1)
Participants
Mailing List
We use the dsb2021-groups@unimib.it mailing list for discussions and the diffusion of fresh informations. You will be added to the mailing list when you register.
To unsubscribe: send email to dsb2021-groups+unsubscribe@unimib.it
Practical
When
February 11 (Thursday): first workshop day
February 12 (Friday): second workshop day
Where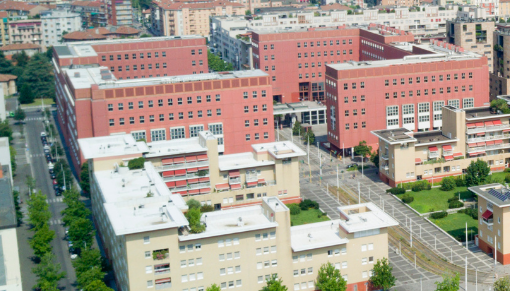 The workshop will take place virtually and is organized by the Università di Milano - Bicocca, Milano, Italy. We will send the instructions for joining the conference to all registered participants via email.
Supports
This meeting is supported by
Organizers
Paola Bonizzoni
Gianluca Della Vedova
Yuri Pirola
Raffaella Rizzi